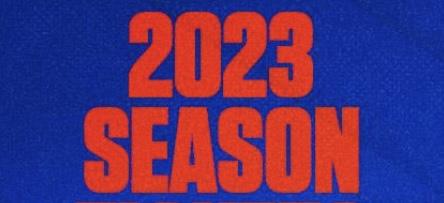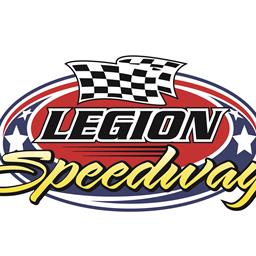 ---
2023 Season Schedule and Notes
Wentworth, NH - The 2023 season schedule has been posted here on the website. Like everything else these days it is subject to change, if changes are made we will do are best to update the racers and race fans. Hopefully 2023 will be another good year for us to grow and continue to bring some Fun and Affordable racing to the area. As some of you may know by now we have made a decision to not add any Sprint Car of New England events this season , so we can focus on building our weekly racing program and learn more about what is needed to continue Legion Speedway's history. We are still communicating with the new leadership of SCoNE and want to build a good relationship with them. They have chosen some good people to lead them into 2023 and beyond.
Legion Speedway has teamed up with some great racing people to bring new things to the facility. Race Track Engineering from Brownsburg, Indiana will work with us to get our new transponder scoring system and some other projects up and running. If you need a transponder please let us now by email and will be happy to share what we will offer. We will have transponders to sell, rent, or lease with a program available here. We do have transponders for racers racing at other tracks as well if you are in need of one.
We also have a partnership with Waddell Communications from Plainville, Connecticut and have new Racing Electronics REceiver Pro's available to all racers. These driver radios are mandatory at Legion Speedway for all race cars and push vehicles.
We believe we can offer you a cost savings and support businesses who support grassroots racing. Email us your questions and we will get back to you.
*Pricing will be available by 5/4/2023. We believe we can save you money.
We will be CLOSED on Friday July 14th so we can all go visit The Flat Track at NHMS for the Dirt Duels
Granite State Mini Sprints will be back at Legion Speedway in 2023 for seven events.
Friday June 2
Friday June 23
Friday July 21
Friday August 11
Friday August 25
Friday September 15
Saturday September 23
Legion Speedway will hold four Coupe Modified events in 2023.
Friday June 23
Friday July 21
Friday August 25
Friday September 8
600 Non wing Micro Sprints will also be able to race on the nights that GSMS are here. After the GSMS races are complete if teams want to run a race we will do what we can to accommodate them but remember we have a curfew
---
Back to News