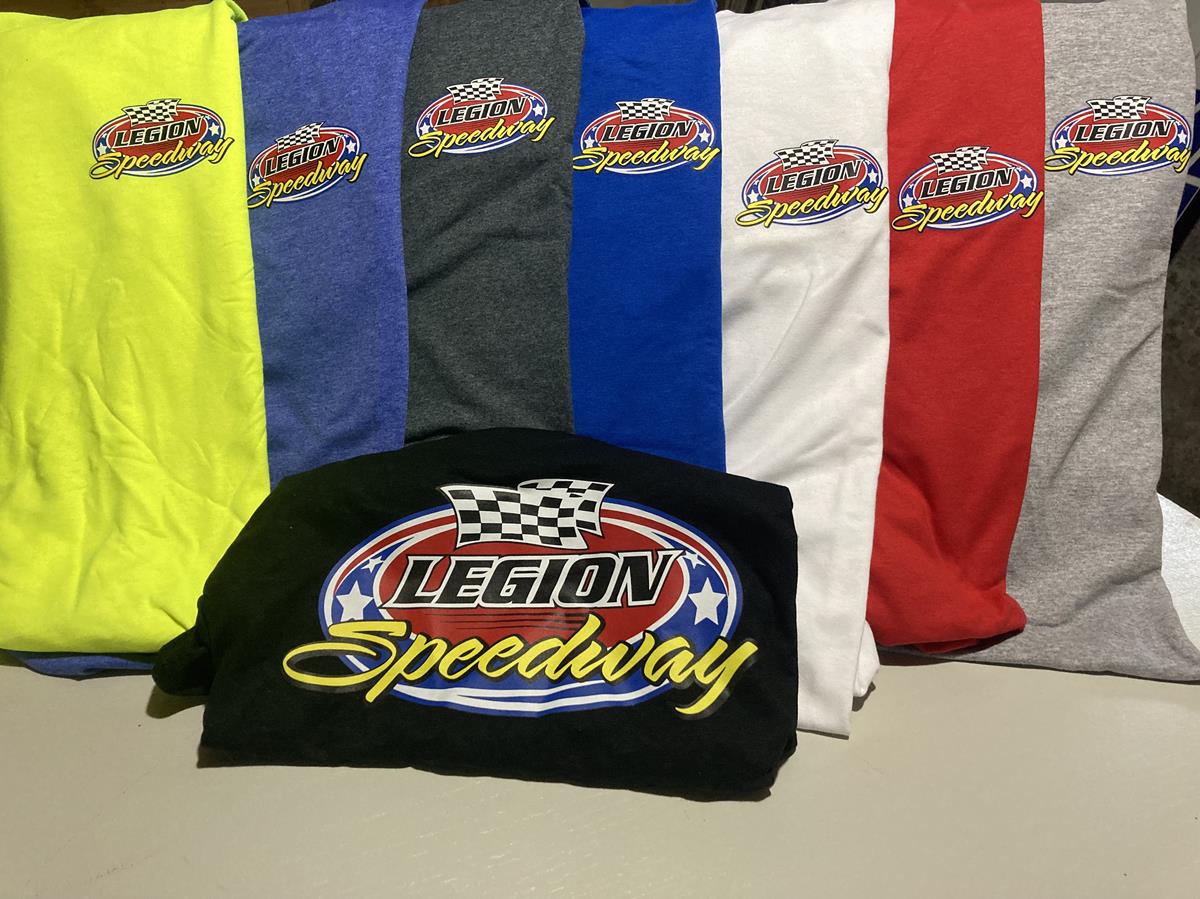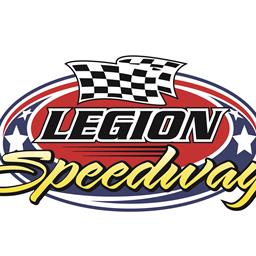 11/25/2022
Legion Speedway
---
News & Notes plus Merchandise
Hello Everyone , Hope you all had a great Thanksgiving with friends and family. Just wanted to put a post out on the site since I have some free time. Been working at the track to start some well need upgrades of some items before the snow comes. I am working on the schedule and have it about 90% done but need a few things to happen before it will be released. I am sure that many have questions about rules and divisions and such, as always I most likely will never answer questions on social media pages. There are some people that just like to play on their keyboard and start controversy, that is a major problem in short track racing across America. So we choose to not read or respond to keep as much positivity as possible for our track. Anyway we currently bought a packing truck to help make our track prep even better, hopefully we will have it looking good by the season opener. We are always looking for local small businesses to promote and keep their business going as well helping ours out too. If you know anyone who would be interested in partnering with the track please let us know with an email. I will be attending The PRI Show in a couple weeks out in Indy to learn more about track management and track prep with talking to promotors from short track racing coast to coast and learn from them. Most are willing to give support in many ways to help keep short track racing alive. And then in February more seminars down in Florida. And of course dirt track racing. Our first year was very trying and a learning experience for all of us involved. We could not have done it without Dan and others that stayed on to help us out. The people that helped us are the ones who made it happen. We are looking for good people to work at the track in 2023, I know giving up every Friday night for four months can be hard for some but it really is what is needed. Everything from ticket sales, gatekeepers, track crew, concessions, and more. If you know someone willing to help us please reach out. As of right now we will not be having a formal banquet but WE WILL honor our track Champions during the off season in some way. There is a lot involved with doing a banquet and we just think we would not be able to pull it off without a large cost, and to be honest the track needs to many improvements to spend money on a formal banquet in MY opinion. I will do more stuff on this website as the weather turns and gives me time. I have much more to say but trying to keep it short and see how many people look at the site for updates and stories.
We are trying to set up the website to sell track merchandise on here but I am not sure if I set it up right so I am working on that. We were asked by many fans and racers for Legion Speedway merchandise and we now have some in stock. We had some the last few weeks of racing but finding someone to sell it was too much at that time.
You can support our local small business by buying yourself or someone you know a track logo t-shirt or hoodie for a specil surprise or Christmas gift. Just send an email to us and we will make it all work out. Hoodies are kinda limited in sizes right now but we have some. We feel pricing is average with others in the industry and trying to keep it down when we can. We do not have kids sizes at this time but may get some done if get many request.
HOODIES BLACK ONLY SIZES S , M , L , XL, 2XL $30.00
T SHIRTS SIZES S, M, L, XL, 2XL, 3XL $20.00
COLORS
Heather Grey
Red
White
Blue
Charcoal Grey
Light Blue
Safety Yellow
Black
Hats in 3 different colors $20.00
If you read this far and would like a chance to win a free t shirt keep reading. I will give away a shirt to the first email I get that puts "Support Your Local Short Track" in the subject line. If I get an email tonight Friday 11/25 then I will give another shirt on Saturday 11/26 ( 9th email ) and one on Sunday 11/27 ( 7th email ). Must put the proper code in Subject line to win. Offer only available on website , not going to post on social media. Good luck Green flag drops when I hit enter.
legionspeedway@gmail.com
Stay Safe and Be Kind
---
Article Media
Back to News